The donation of October 2017 goes to: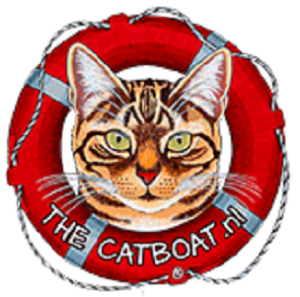 The Catboat (De Poezenboot)
The Catboat is the only animal sanctuary that literally floats. A refuge for stray and abandoned cats which, thanks to its unique location on a houseboat in Amsterdam's picturesque canal belt, has also become a world-famous tourist attraction. The one and only Catboat.
Water and cats…
Most cats hate water. But theirs learn to love living on it. After all, they've been keeping their feet dry since 1968.
Since then the Catboat has developed into a modern and professional sanctuary providing tender loving care to countless cats.
On their site, you can find out how they came to be here and the rest of their history. You will also meet some of their cats and their people. And, as well as the virtual introduction, you can find details on where and when you can visit them for real.