The donation of December 2018 goes to: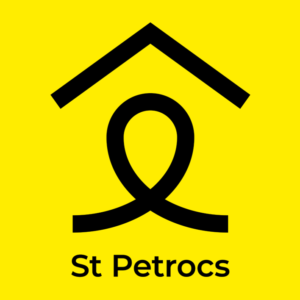 St Petroc's Society
Their mission is to provide accommodation, support and advice to the single homeless of Cornwall. Often falling outside the responsibility of statutory authorities, the single homeless often are sleeping rough and may have a range of difficulties, including mental ill health, relationship breakdown, drug or alcohol dependency, or an offending lifestyle which contribute to their homelessness and social exclusion. St Petroc's exists to provide a diverse range of services for this particular group.
Why the community needs them
Their houses across Cornwall provide safe environments for 82 individuals to have a place they can call home. In Truro and Penzance, their Resettlement Centres offer services including showers, toilets, food, clothing, bedding, laundry facilities and GP surgeries. They provide support to enable individuals to access a variety of accommodation and specialist support services.
Their impact on the community
Their Assertive Street Outreach Team aims to reduce rough sleeping, assist those with multiple issues in gaining the support they need, to contribute to community safety partnerships and help people to adopt less harmful lifestyles. Their aim is to help all clients progress towards living independently.