The donation of May 2018 goes to: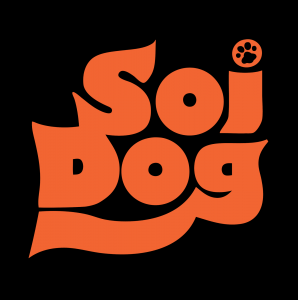 the Soi Dog Foundation
Soi Dog Foundation (Soi Dog) was established in 2003 in Phuket, Thailand, to help the street dogs and cats who had no-one else to care for them. Over 50,000 strays roamed the island, with the numbers growing alarmingly due to a lack of sterilisation (spay/neuter) programmes to control the population. Soi Dog was created to provide a humane and sustainable solution to managing the stray population and to address their medical needs. Funding then, as it is now, came entirely from individuals who shared, and continue to share, the vision of their founders.
Their Work
Their work with street animals consists of spaying and neutering to prevent unwanted puppies and kittens being born into short lives of suffering, along with the rescue, vaccination, medical treatment, sheltering, and adoption of those that cannot be returned to their territory.
Every year, Soi Dog spays/neuters and vaccinates tens of thousands of street dogs and cats in Phuket, Bangkok, and other provinces of Thailand, and has to date sterilised more than 212,000 animals. They are conducting a series of mobile sterilisation clinics across the Bangkok metropolitan area, home to approximately 640,000 street dogs. This project will eventually comprise ten mobile clinics and will take an estimated seven years to complete.
Sterilisation
Sterilisation is the only proven sustainable and humane means of reducing the stray animal population. Thanks to your support of their work in Phuket, the stray population on the island is now officially under control. Global studies have shown that once 80% of the stray population has been sterilised, the number of animals living on the streets begins to decline naturally. By 2025, there should be very few strays on the streets and beaches of Phuket.
Animal welfare
Soi Dog also campaigns for an improvement in animal welfare rights across Asia and helps animals affected by natural disasters, such as the severe flooding in southern Thailand in 2017 and prior to that, the Bangkok floods of 2011 and the Asian tsunami of 2004.
Dog meat trade
Soi Dog Foundation is fighting the Asian dog meat trade and thanks to overwhelming support from people like you, the trade has been almost completely wiped out in Thailand. They continue to campaign for an end to the trade in South Korean, Vietnam, and other south-east Asian countries where it is prevalent. Our work as a member of the Asia Canine Protection Alliance (ACPA) is designed to eliminate rabies from Cambodia, Laos, Thailand and Vietnam by 2020, through working with the governments of those countries to outlaw the sale and consumption of dog and cat meat, and to reduce demand for, and supply of, dog meat in South Korea.
Mission Statement
To improve the welfare of dogs and cats in Asia, resulting in better lives for both the animal and human communities, to create a society without homeless animals, and to ultimately end animal cruelty.