The donation of November 2015 goes to: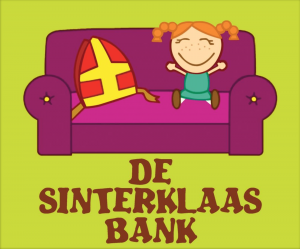 de Sinterklaasbank
Sinterklaas is a real old Dutch tradition and for many of us one of the most beautiful childhood memories. Singing in front of the fireplace, the tension of whether or not something is in your shoe, and as highlight… pakjesavond!
But what if Sinterklaas skips your house because your parents have no money? At school you see the gifts your classmates have received. You've surely also made a beautiful drawing and sang loudly? That your parents do not have money for birthday presents, that you understand. But Sinterklaas has plenty, right? He has warehouses full of gifts. You've heard him say it himself on TV.
The Sinterklaasbank believes that every child is entitled to Sinterklaas. Their aim is therefore to let these children browse in the brochures with presents, and allowthem to pick out a present themselves.
They raise money so that these gifts can be purchased. Thanks to this Sinterklaas is for all children and parents again a real party!
[original text, in Dutch]:
Het Sinterklaasfeest is een echt oud-Hollandse traditie en voor velen van ons één van de mooiste jeugdherinneringen. Zingen voor de kachel, de spanning of er wel of niet wat in het schoentje zit, en als hoogtepunt… pakjesavond!
Maar wat als de Sint jouw huisje voorbij rijdt omdat je ouders geen geld hebben? Op school zie je de cadeautjes van je klasgenootjes. Jij hebt toch ook een mooie tekening gemaakt en hard gezongen? Dat je ouders geen geld hebben voor je verjaardag… dat begrijp je. Maar Sinterklaas heeft dat toch wel? Hij heeft pakhuizen vol met cadeautjes. Dat heb je hem zelf horen zeggen op TV.
De Sinterklaasbank vindt dat ieder kind recht heeft op de Sint. Hun doel is daarom ook deze kinderen in de folders van de Sint te laten snuffelen en ze daaruit zelf een cadeautje te laten kiezen.
Ze zamelen geld in zodat deze cadeautjes kunnen worden gekocht. Zo wordt Sinterklaas voor alle kinderen en ouders weer een écht feest!