The donation of December 2013 goes to: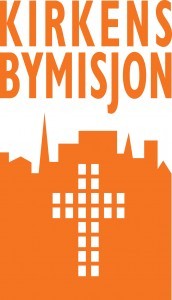 Church City Mission / Kirkens Bymisjon i Østfold
'We believe in the concept of room for everyone, because we want everyone in our cities to experience respect, justice and care.'
'We believe in providing room for everyone, because the greatest challenges we see around us are exclusion, isolation and destructive dependency.'
"Room for everyone" also means that everyone is needed – because we wish to invite people's participation and invoke a sense of community.
"Room for everyone" allows us all to strengthen our belief in freeing up resources and energy.
In Norwegian:
Kirkens Bymisjon i Østfold (SKBØ) er den yngste av 10 bymisjoner i Norge, stiftet 29. september 2004. Vi bygger på de verdier som alltid har kjennetegnet bymisjonene. Visjonen er at alle mennesker i byen skal oppleve respekt, rettferdighet, fellesskap og omsorg. Vårt oppdrag er å avdekke, lindre og endre årsaker til sosial urett og nød.
Vi lever i et land og en by der de fleste mennesker har det godt. Men tross velstand og gode helse- og sosialtjenester er det mange som strever med livet, og kan kjenne seg ensomme og stengt ute fra det vellykkede fellesskap. Helsemessige og sosiale problemer, fattigdom eller rusmisbruk kan medføre at en lever utenfor både arbeidsliv og de vanlige sosiale fellesskap.
Vi vil et samfunn der ethvert menneske blir møtt med respekt og opplever at vi er like mye verd selv om vi er ulike. Vi vil søke å utløse livsmot og mestringsevne der livet er vanskelig.
Kirkens Bymisjon vil være tilstede i byen og nær de mennesker som sliter med livet. Vi vil se den enkelte, møte med respekt, tilby fellesskap og gi den hjelp og støtte som den enkelte ønsker og kan ta imot. Slik møtte Jesus mennesker, og ga alle en opplevelse av Guds kjærlighet, av verdighet og solidaritet. Det er her Bymisjonen henter sitt oppdrag og sine idealer.
Vi er altså et uttrykk for den kristne kirkes oppdrag i verden, med hovedvekt på den praktiske handling i nestekjærlighet og solidaritet, – det som i kirkespråket kalles diakoni. Vi vil også gjerne være med på å åpne troens rom for mennesker som kjenner seg fremmede i kirken, ved å satse på kultur og kunst og nye former for gudstjenester og rom for stillhet og bønn.