The donation of January 2019 goes to: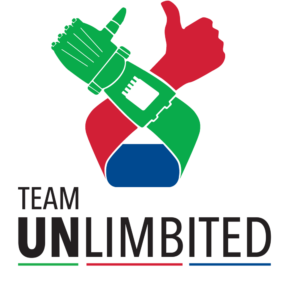 Team UnLimbited
Team UnLimbited is a collaboration between Drew Murray and Stephen Davies who design, build, fit, and deliver 3D printed hands and arms for free.
When they saw the number of children that had no access, a poor choice or were unable to afford an artificial arm, they knew they had to do something. They had a need to help. They design, print, build and deliver 3d printed hands and arms to children completely free.
After failing to find a prosthetic hand which was easy for him to use, Stephen reached out to Drew, the only British member of a global network of volunteers who use 3D technology and open design to help those with limb loss. Impressed by the prosthetic he received, Stephen collaborated with Drew on a larger initiative to support those in need of assistive devices, in which they cover the costs of materials themselves. From their garden shed, the pair devotes 12 hours to the production of each prosthetic, which is uniquely matched to the individual wearer. Their 3D printing designs can be openly accessed online and have been downloaded by users across the world over 5,000 times.
1,317 views